Aqua Aerobics
AQUA AEROBICS aquaFit with Cassie McQuillan Cassie is a certified Aqua Fitness Instructor and runs aquaFit classes at Beauty Point Retirement Resort every Tuesday
aquaFit with Cassie McQuillan
Cassie is a certified Aqua Fitness Instructor and runs aquaFit classes at Beauty Point resort every Tuesday at 8am in our resort's indoor pool. These small group sessions are a fun way to stay active and are catered towards the overall fitness of each resident.

The benefits of aqua aerobics are numerous including social, physical and psychological.

Aqua fitness is fun and a total experience of wellness – social and physical needs are addressed along with healthy lifestyle issues such as stress. It has a massage effect provided by the water inducing a feeling of relaxation and wellbeing.
Aqua fitness is an excellent way to follow-up physiotherapy or rehabilitation – water's unique properties enable physical movements to occur in a relatively stress free environment and can provide assistance enabling you to move more easily. It is a safe form of exercise for people with limited mobility and joint or muscle pain.
Aqua fitness has great physical benefits for your body – it improves muscular strength, endurance and flexibility. And it lowers your percentage of body fat and decreases blood pressure, tension and pain.
Water is instinctively playful for most people – it gives a sense of freedom and adventure and brings out the child in us. Because it's fun to be in the water, it provides a non-threatening environment in which to exercise. Like any activity, if you enjoy it you want to do it again and again.
You would like help to keep track of your medicine – Taking a lot of different medicines can become confusing and hard to keep track of. During a HMR the pharmacist will go through all your medicines with you, give you an updated list and give advice on how to manage them. If any are out of date or have become ineffective due to incorrect storage, they can assist with safe disposal.
Do I have to pay any upfront fees?
The aquaFit classes are pay as you go – there are no upfront fees. The cost is $8 per class.
What do I need to bring to the class?
It is recommended to bring a bottle of water, a towel and to wear comfortable swimwear.
Do I need to know how to swim?
No you do not need to know how to swim. The pool has a shallow area that you can easily stand in.
Is the equipment supplied?
All equipment such as noodles, flotation belts etc. is supplied. Some participants have their own equipment and are welcome to use it. You can also purchase the equipment from Cassie.
I have some health issues so can I do the aquaFit classes?
The classes are catered towards your level of fitness and health concerns. However to be on the safe side it is recommended that you check with your doctor about any individual health concerns you may have. When attending your first class you must complete and bring with you our medical clearance form / health checklist from your doctor.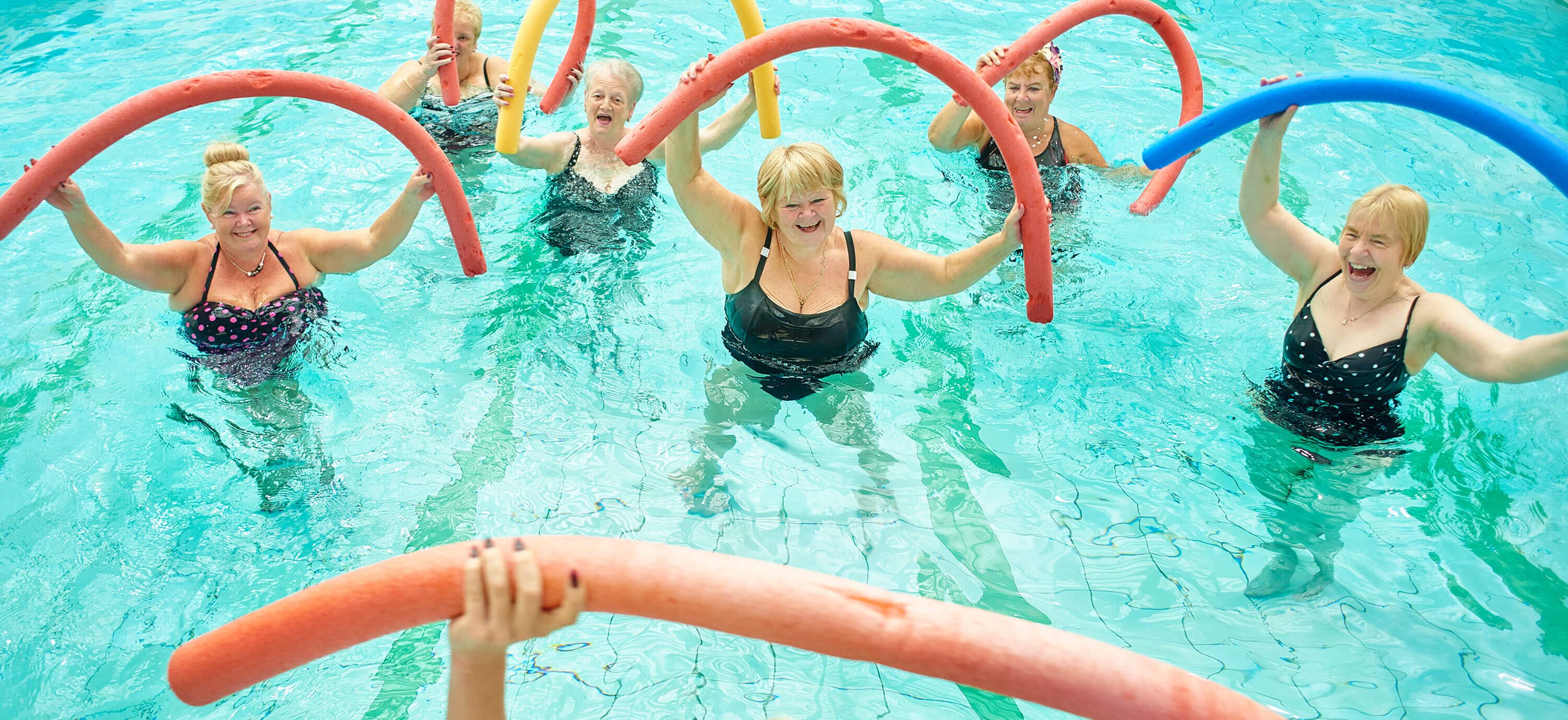 Class details
When: Tuesday at 8.00am
Gentle warm water exercise – 45 minutes
Maximum of 10 people per class
Cost: $8 per class
Health Check Form – health check is needed for all new participants.
Have any questions?
Call to make an appointment or fill in the contact form below.