A Night of Glamour and Grandeur, Beauty Point's Latest Celebration: 'An Evening of Black and White'
Posted on November 24, 2022
---
A 10-year-old tradition, residents of Beauty Point Retirement Resort revel in the 'Black and White Night' celebration. Black ties, collared shirts and bejewelled tops, each resident takes the opportunity to dress up in their finest attire– it's hardly a surprise that this event is the most popular on Beauty Point's social calendar. Talk about luxury retirement living!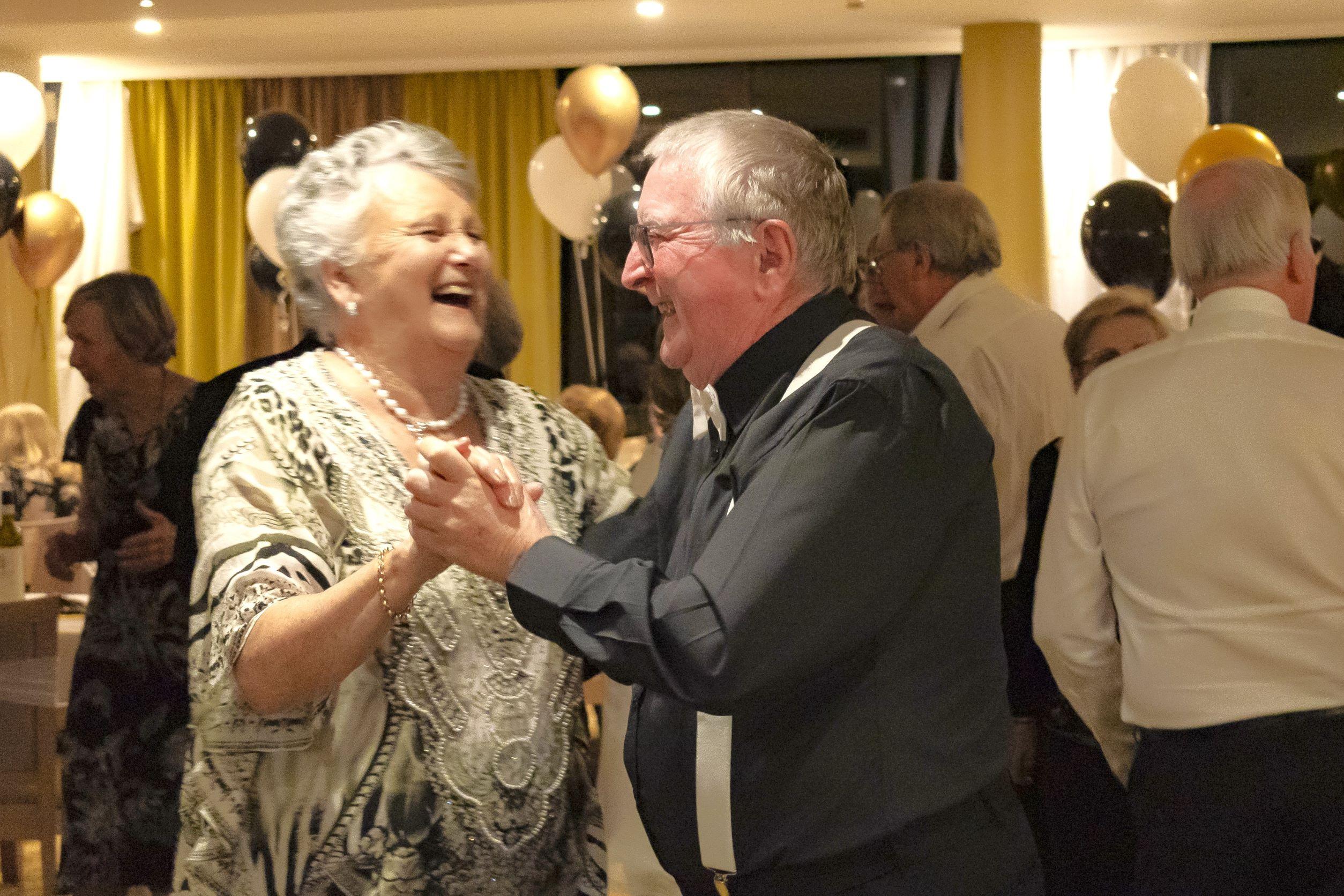 Coming out of the isolated COVID-19 period, Beauty Point Retirement Resort finds any excuse to encourage a dance. With big grins plastered across their faces, 90 residents relished the opportunity to waltz and twirl again, particularly after such a tough lockdown period. The event was quickly in full swing, with residents dancing hand-in-hand, accompanied by 'The Fine Lookin' Fellas,' an Australian jazz band.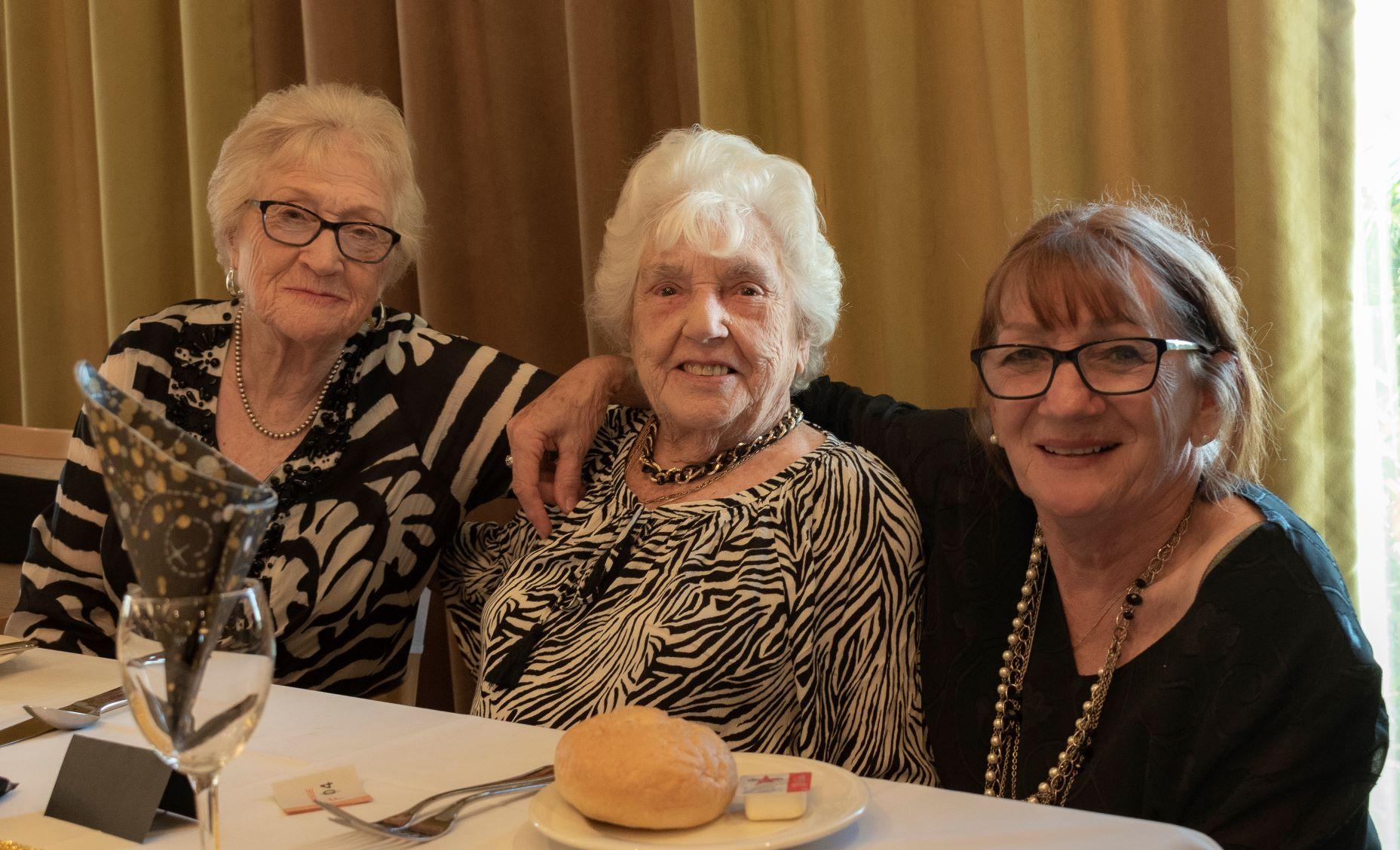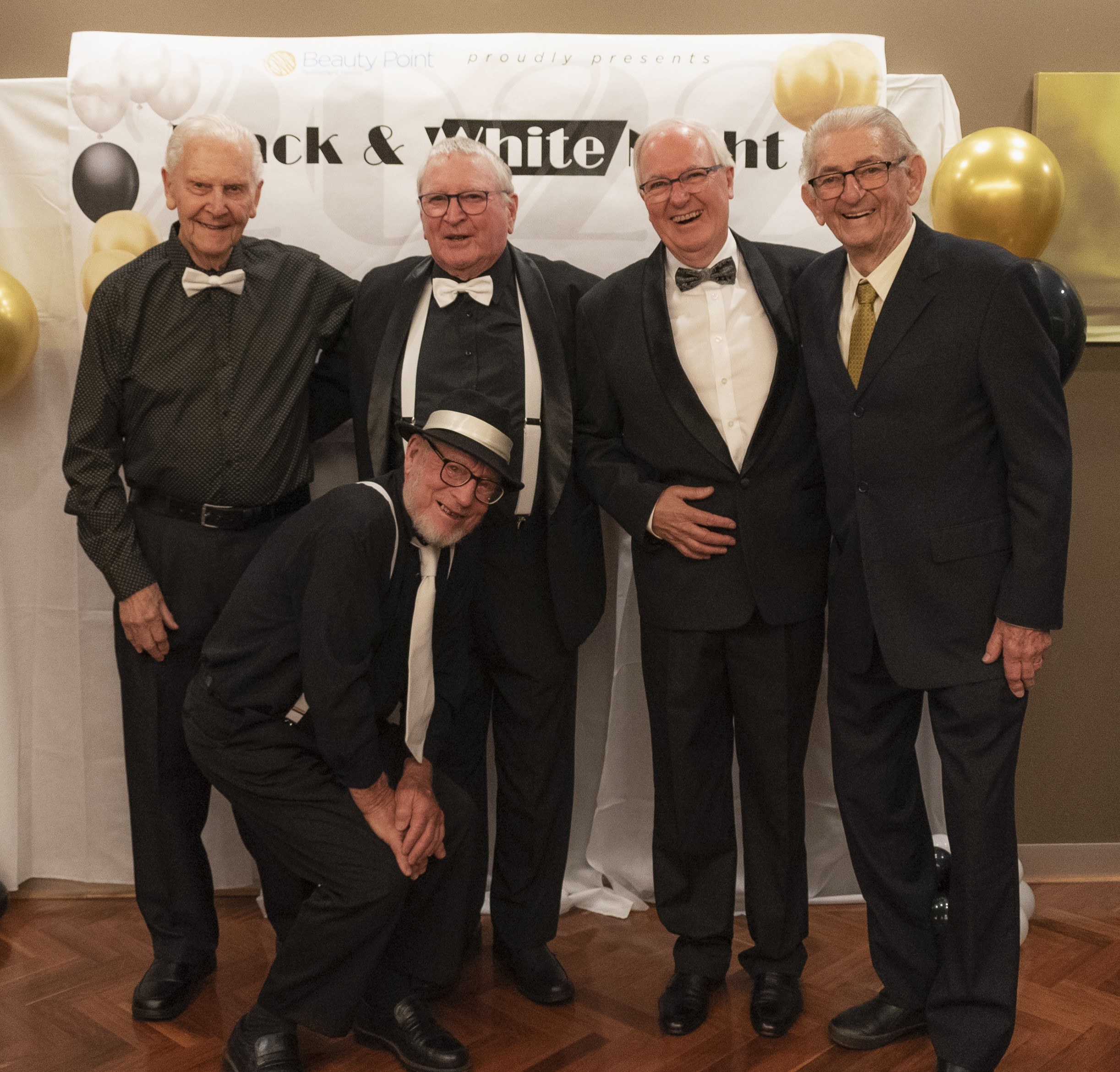 We mustn't forget to thank Mark, our resident chef, for his tasty canapes; especially the mango-stuffed chicken and tarts. As always, we are very grateful for Ruth and the social committee for their tireless effort in putting the event together, as well as Janine and Lizzie, who always lend a helping hand.