Adventures in Alaska with Kevin Dennes!
Posted on August 29, 2019
---
Kevin Dennes, a resident of Beauty Point Retirement Resort, recently presented a round of his photos from the time he's spent in Alaska. Kevin worked as a professional photographer in the medical and scientific field and because he spent a lot of time in Alaska with his work, he had so many photos from the area he showed them over a series of three presentations.
Fourth time lucky for Beauty Point residents
This is the fourth time Kevin has shown a series of his photos at Beauty Point Retirement Resort. Previously he treated residents to a series of photos he'd taken on tours in Africa and after that he showed some of his best photos from a tour of the Antarctic. Next, he showed a range of photos he'd taken at Brooks Falls in Katmai National Park in south western Alaska.
If you didn't get a chance to enjoy Kevin's wonderful presentations, here's a selection of the amazing photos he showed from Alaska. As Kevin was working while he was in Alaska, he took these shots of the amazing wildlife and scenery he saw around him in his spare time.
Starting off in Anchorage in Alaska
For his series of photos taken in Alaska, Kevin started off with some photos of Anchorage, Alaska's largest city, which is in the south-central part of the state on the Cook Inlet. It's also a gateway to nearby wilderness areas and mountains including the Chugach, Kenai and Talkeetna. It is also from where the famous Iditerod dog sled race to Nome commences.
"Anchorage has the highest percentage of people who are qualified pilots of any city in the world, I think," says Kevin. "One person in eight has a pilot's license and this is because sometimes it's the only way to get around to the 'back country' up there. The planes use wheels, skis and floats, depending on the time of the year and the destinations."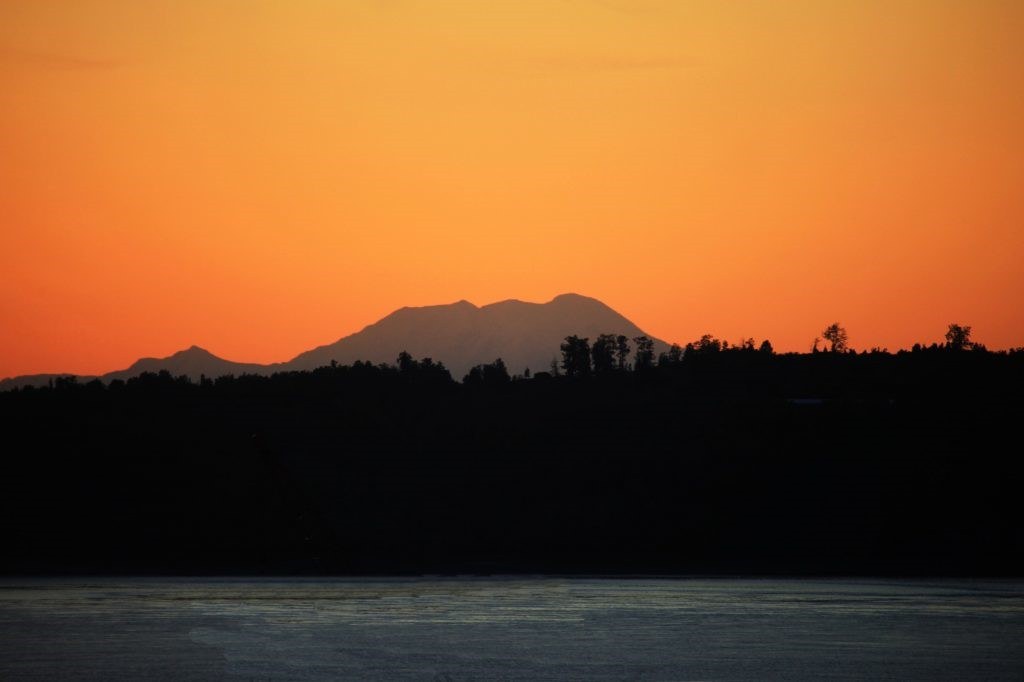 This is the sunset from Anchorage – Mount McKinley or Denali as the indigenous Eskimos call it, is about 100 miles away. Mount McKinley is the highest mountain peak in all of North America and at its highest it is 20,310 feet above sea level.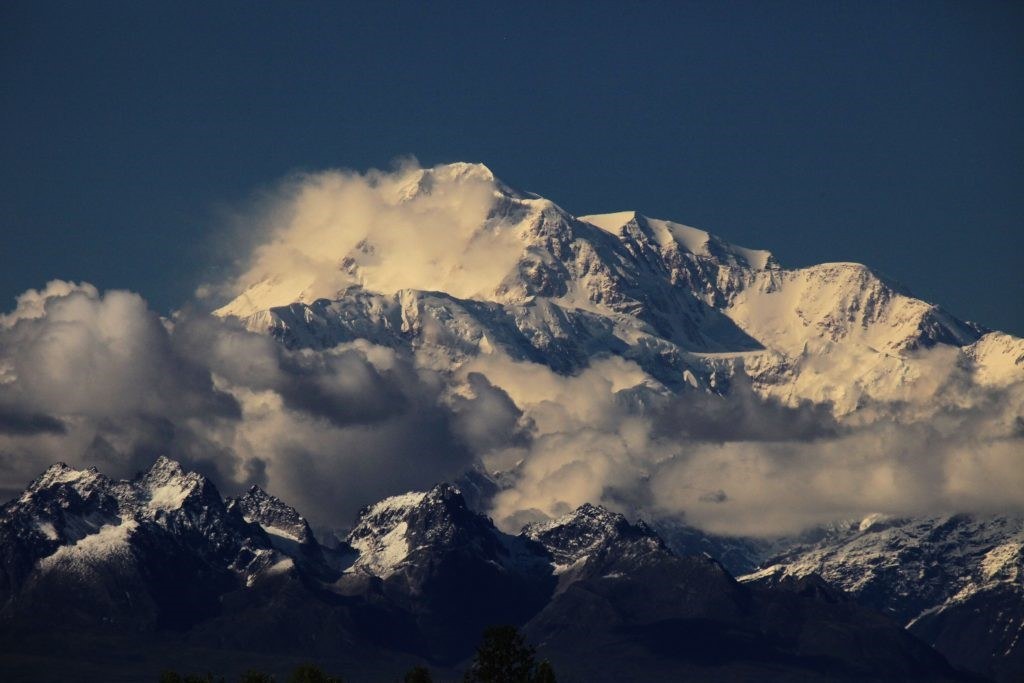 Here's a photo of Mount McKinley (Denali) with some clouds swirling in.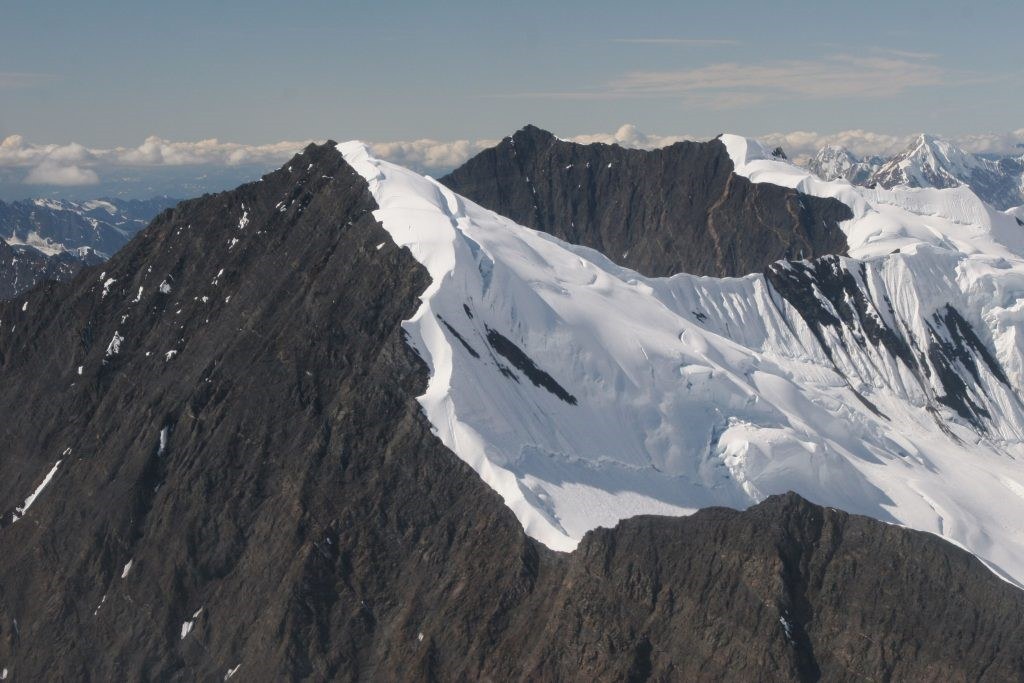 This is the range of mountains which precede Mount McKinley (Denali) with snow still on the north side but all of the snow on the south side has melted.
Here you see a photo of the local village called Homer in Alaska. The Salty Dawg Saloon would have many a tale to tell.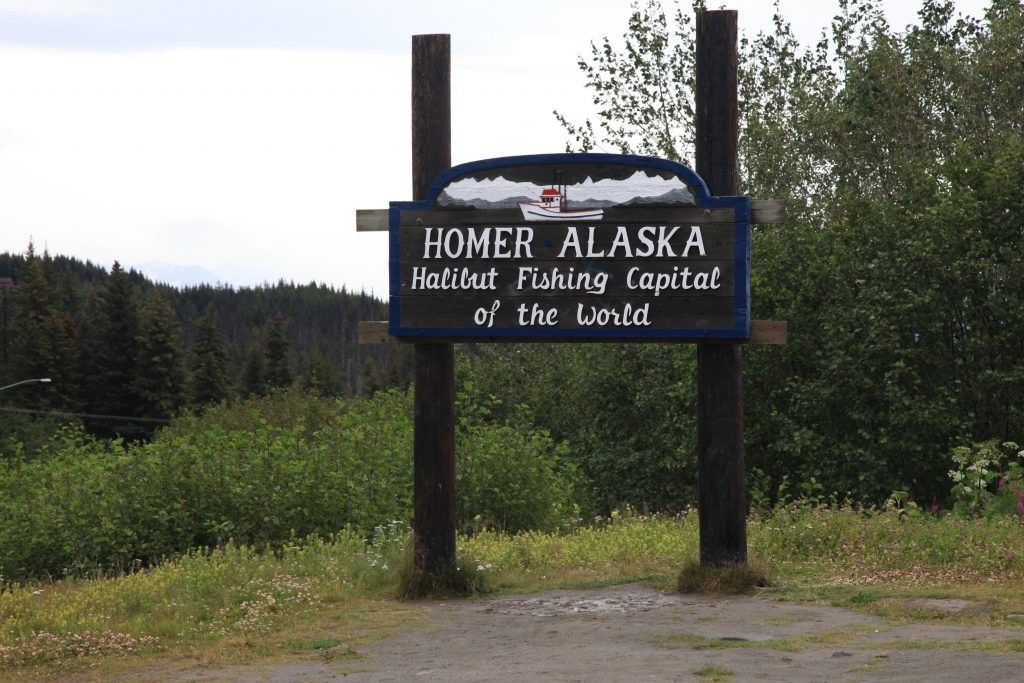 There are also many boats in Homer and it is a preferred mode of transport. As Kevin says: "There are so many private boats in Homer it's amazing – here you see the harbour. Homer is a magnet for holiday makers, particularly for fishing for the fabulous halibut."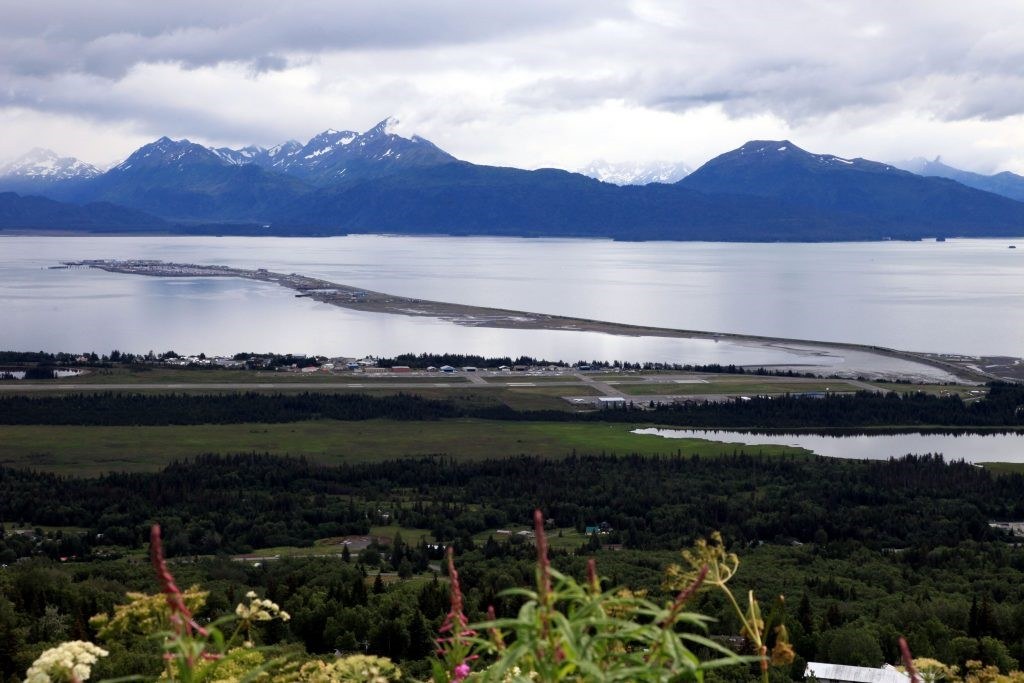 Here you see Homer and in the background is the Aleutian Chain – this runs all the way out towards the Kamkatcha Peninsula in Russia.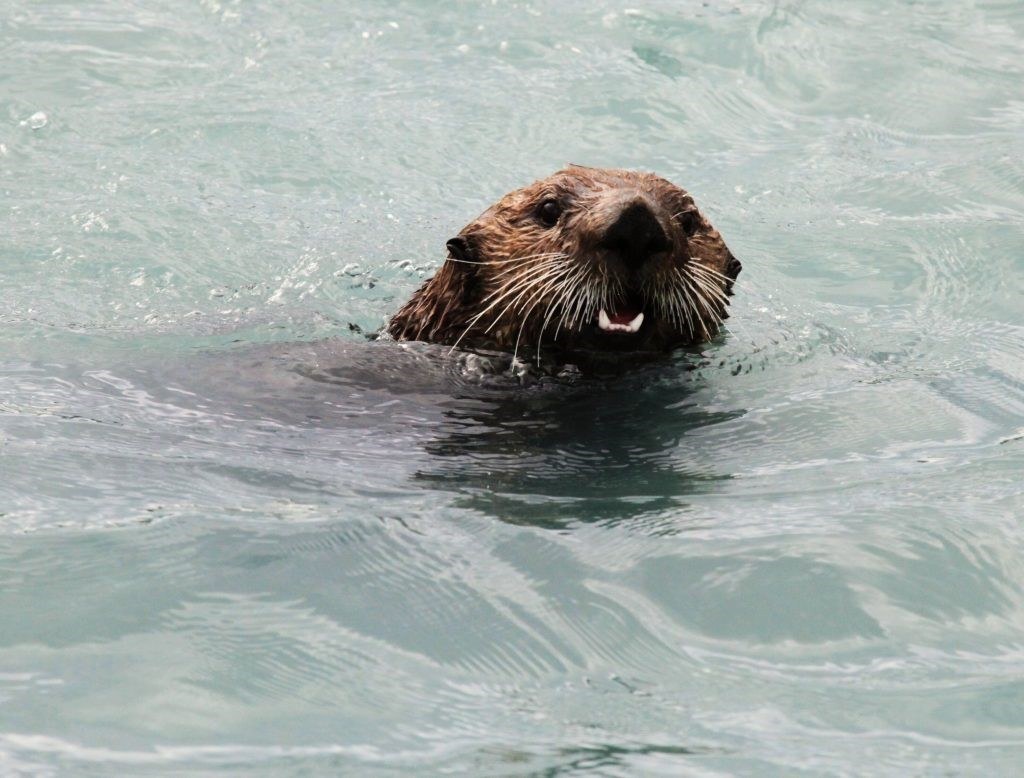 This is a sea otter and as Kevin says, there are many of these now in Prince William Sound and all of the south western coastline of Alaska. "It was because of the sea otters that the Russians went to this area in the first place as the sea otter has the finest fur of all mammals – up to one million hairs in a square inch. Hunting by the Russians nearly wiped them out but now that Alaska is a state of the USA, they are now coming back as they're highly protected."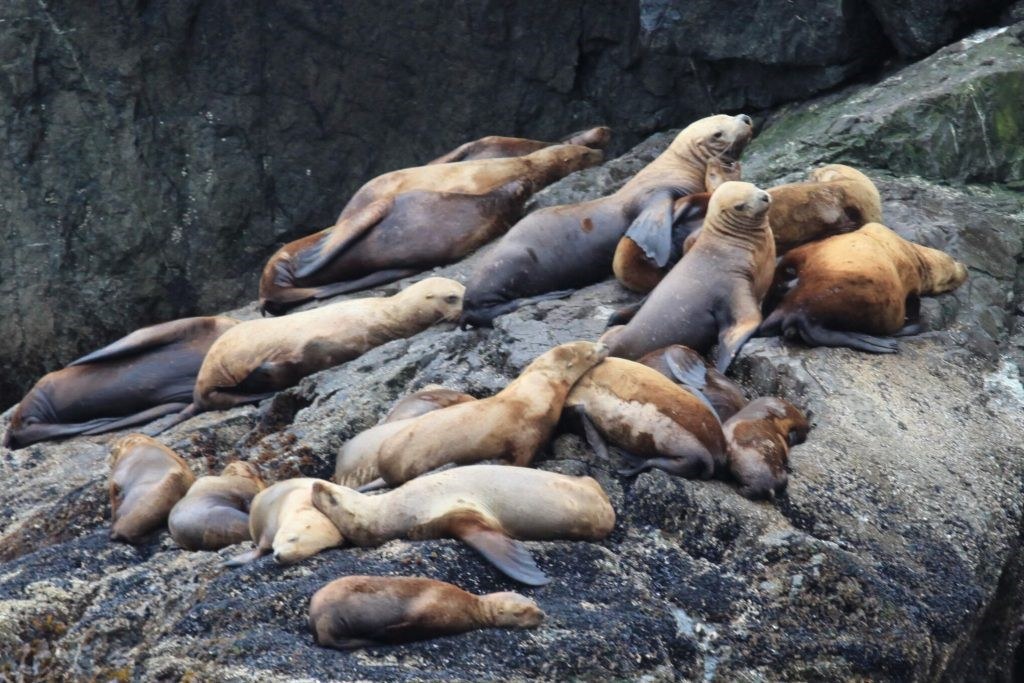 Now we see a group of ringed seals on the rocks near Homer. "There are many of these now because all marine animals are protected from hunting. Only indigenous Eskimos are allowed to hunt sea mammals for their personal use but no other hunting is allowed," says Kevin.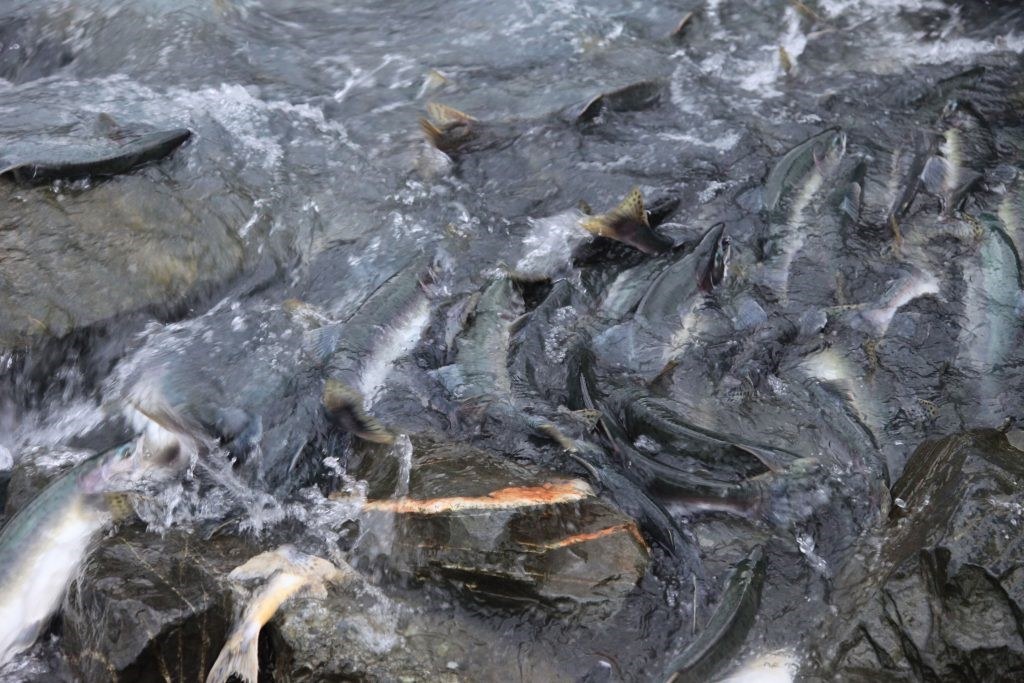 Here are the salmon trying to get back up river to the salmon hatchery where they were born originally. They swim out to sea via Prince William Sound for three years and then they come back but it is almost impossible for them to get back to the salmon hatchery. As they struggle to get back, there are so many salmon people can reach down and pick them out of the water.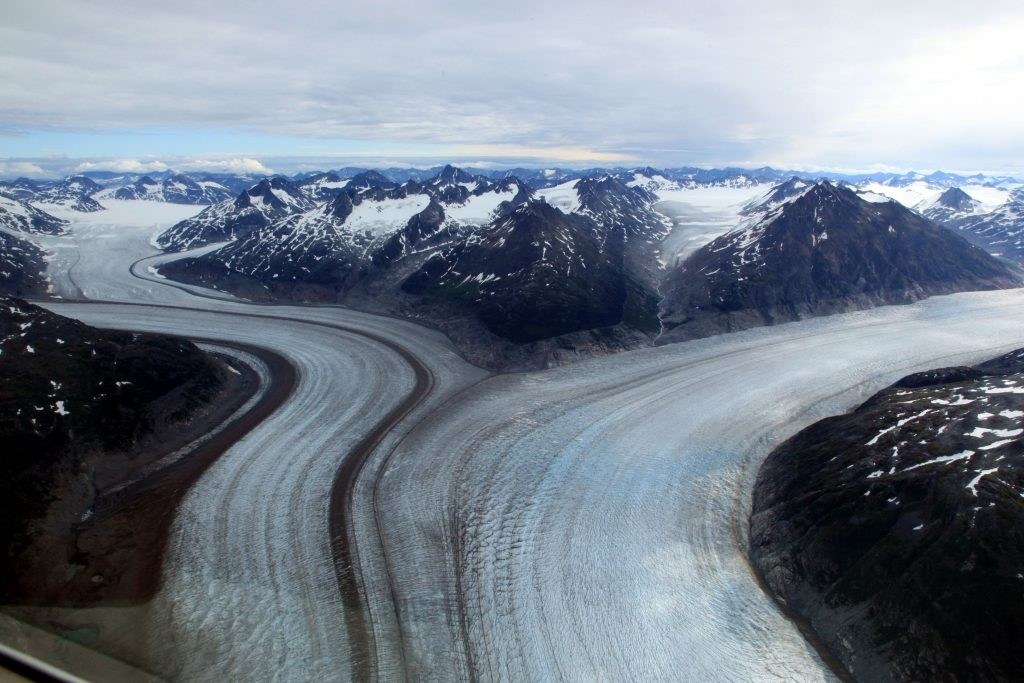 "This is a photo of the glacier taken on a flight from Skagway back to Juneau (the capital of Alaska). Here you see the very visual murrain – the black line which runs right up through the middle of the glacier. It's caused by pressure from both sides of the glacier so all of the rock etc. gets pushed up to the middle and you see this black line," says Kevin.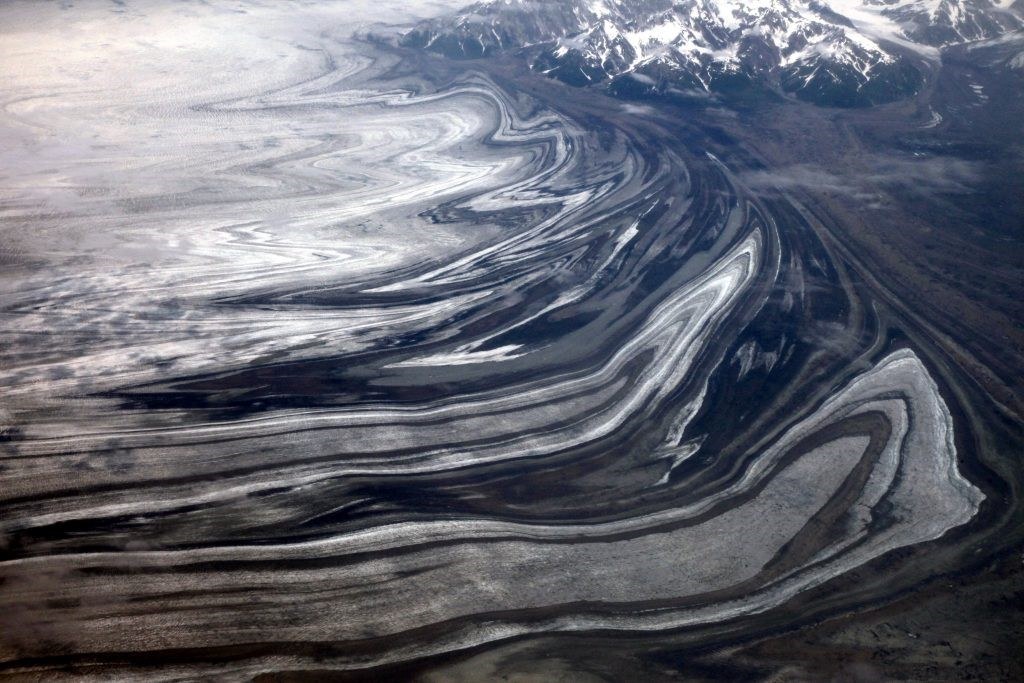 Here you see even more patterns formed by the glaciers.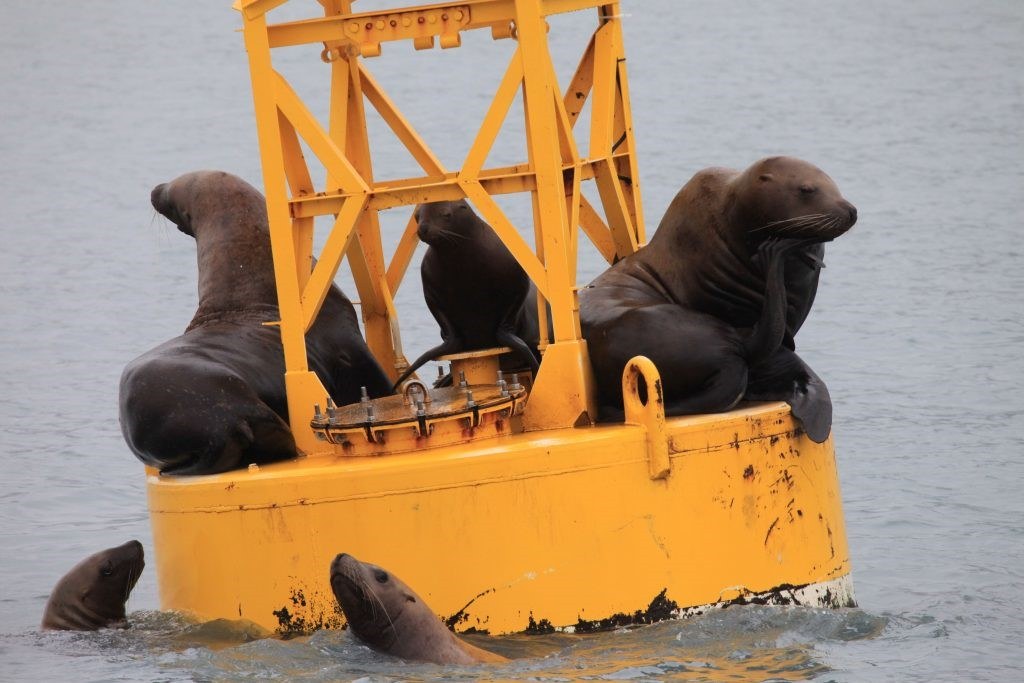 A group of Sea Lions on a yellow buoy In Prince William Sound look like they're having a bit of fun.