Beauty Point Retirement Resort Resident, Pat Manser, releases her book about the making of the Macquarie Dictionary
Posted on May 06, 2021
---
It's taken seven years of painstaking research and hard work for Pat to complete the book but she says she was helped a great deal when she moved to Beauty Point Retirement Resort recently, located on the Georges River: "I think it gave me the peace and quiet to finish the book," she says.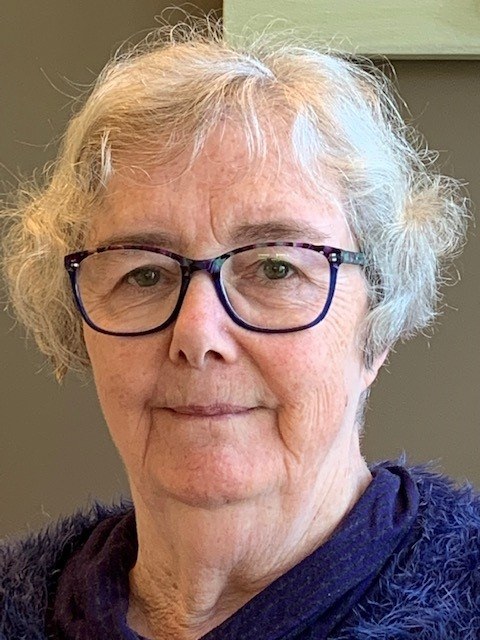 The story of how Pat came to be living at Beauty Point Retirement Resort and how she came to be writing this book is a very interesting one. If we start at the beginning, Pat arrived in Sydney in 1952 from the north of England with her parents who were what she calls: "Ten Pound Poms."
When she asked her dad, many years later, why he had migrated, he said he'd "discovered sunshine" when he'd been carrying out his war-time service and he wanted to find it again.
So, enjoying sunny Sydney, Pat went to school and later studied for a degree at the University of Sydney in Early English Literature and Language. She began her working life as a teacher at a girls' high school and subsequently at TAFE. But it was between these teaching stints when Pat took up a new vocation by answering an ad in the paper for a research assistant to work on a dictionary of Australian English.
It was this experience, working with the team aiming to deliver Australia its first home-grown dictionary, which gave Pat her lifelong passion for the special character of Australian English. This was because the team she'd joined was passionate about the diversity and uniqueness of Australian English and wanted to celebrate it with their new product, to be called the Macquarie Dictionary.
Pat tells us in her book how the actual concept of an Australian dictionary came about. Back in 1969, the founder of Jacaranda Press in Brisbane, Brian Clouston, said he needed a dictionary to go with the readers and other reference books he was commissioning to be used in Australian schools. As luck would have it, linguistic scholars at Macquarie University – Professor Arthur Delbridge and Associate Professor John Bernard – had been discussing the making of such a dictionary for many years. Professor Delbridge became chair of the editorial committee to compile the book and he argued for a "people's dictionary" that would "hold up a mirror directly to contemporary Australian speech and writing."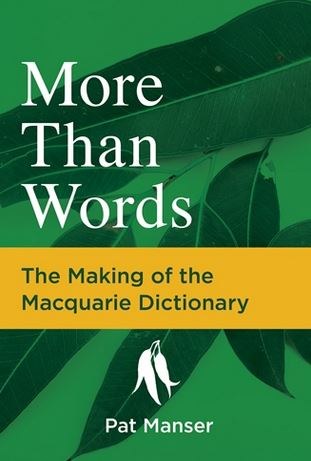 Should the dictionary be 'prescriptive' or 'descriptive'?
Another critical question from the beginning was whether the new dictionary should describe how Australian people use their own 'brand' of the English language or whether it should be prescriptive and try to tell people how they should use this language.
English lexicographers including Samuel Johnson, who published his Dictionary of the English Language in 1755, were usually of the opinion it was far better to prescribe the language which should be used. In contrast to this, the Macquarie editorial committee was always adamant that its dictionary was to be descriptive - a move now standard in English language dictionaries. Arthur wanted a 'mirror', not a set of rules.
More Than Words documents an important part of Australian history
While Pat's book is an interesting read, it does in fact document an important part of our Australian history. This is because More Than Words tells the story of how the Macquarie Dictionary was brought to life when the need for a genuinely Australian dictionary was realised back in the sixties. As she says:
"Some publishers at the time would do things like take a British word list and stick 'billabong' and 'boomerang' in and call it an Australian dictionary. But the Editorial Committee of the dictionary of Australian English, led by Arthur Delbridge, were adamant that their dictionary was to be descriptive. It was an important point of difference from traditional dictionary policy. This dictionary would give an account of Australian English as it was heard and written.
"We wanted it all: spoken, written, technical, polite, rude. The speech of labourers, the jargon of merchants, swearwords, Australianisms, as well as the basic core of English vocabulary," Pat adds.
The Macquarie Dictionary team was very passionate about this philosophy and it's what makes the story all the more interesting. They had their technical challenges along the way as well. The Macquarie began life as a fat series of small white cards, often nearly unreadable because of changes overwritten on them. In 1973, the cards were taken to Brisbane, where Brian Clousten had his headquarters. But in January 1974, there were major floods in Brisbane where the information was stored. While the cards were OK, the backup microfiche system was ruined.
The cards were returned to Sydney for further work and located at Macquarie University, and funding was such that only one research assistant could continue to work on the project. That was Sue Butler who went on to notch up 47 years as the dictionary's Editor.
So, after an interesting time with the Macquarie Dictionary team, Pat moved on to senior positions in both the Commonwealth and NSW public services, but she never lost her passion for words and Australian English.
Retired from full time work in 2008
Once she retired in 2008, Pat moved up to live in the Blue Mountains, enjoying the bush and the fresh air. But it wasn't long before her love of words caught up with her again.
Pat attended a talk given by the then editor of the Macquarie Dictionary, Sue Butler, about the latest edition, and afterwards Pat said to Sue: "We should write a book about the making of the Macquarie Dictionary."
Sue simply said: "Come and talk to me" and therein lay the beginning of Pat's book. As Pat tells us: "Sue went to the management committee and she came back with a directive - 20,000 words and two years to write it. Well, it's about 55,000 words and it's taken seven years to write," laughs Pat.
This meant Pat spent the next seven years of her life, slowly and painstakingly, gathering information and photos so she could finally bring her manuscript to fruition. Along the way, she received a great deal of support from her former colleagues and she says the end product is a book she hopes everyone can be proud of.
As Pat says: "I was very relieved to finish it. But it certainly kept my brain alive, something I think we all need to do when we retire." She's now able to sit back and enjoy a more leisurely time with her friends and family, living in her unit at Beauty Point Retirement Resort.
The Macquarie Dictionary has been an ongoing success
The first Macquarie Dictionary was published in 1981 and since then, there's been at least 150 different spinoffs and the Australian public has been very supportive of all of these.
As Thomas Keneally said at the launch of the Macquarie Dictionary 40 years ago, it "paid the Antipodean tongue the great compliment of taking it seriously."
"When the dictionary did come out, they sold 50,000 copies," says Pat. "Now that is unheard of for a reference book in Australia at the time. So, then they did another print run and sold another 50,000 copies over a year. I think that says a huge amount about the public receptiveness for it." Its eighth edition is online as well as in printed form.
It's now nearly 50 years on from the initial conception of the Macquarie Dictionary and it's timely that Pat's book is released now because it gives ordinary Australians a chance to catch up with this extraordinary tale about such an important part of our history.
More about Pat's book
There's been a very positive response to Pat's book already. For example, Roslyn Petelin, Course coordinator at the University of Queensland and a writer at The Conversation, wrote: 'If you're a word aficionado, you'll love this book. I could not put it down until I had read through to the end of the final section, which contains the wonderful launch presentation speeches for all eight editions of the Macquarie Dictionary.'
As Pat says in her dedication on the opening pages of her book: 'For all the people who, over the years, have told me 'I love my Macquarie!' Because I do, too.'
To find out more about Beauty Point Retirement Resort where Pat lives, you can call on (02) 8708 4700 and ask for more information.