Girls just want to have fun!
Posted on September 25, 2019
---
Seasoned travellers and long-time residents of Beauty Point Retirement Resort, Alessandra Copeta and Doris Bailey are proving there's a lot of truth to the words of the song – Girls just want to have fun!
Alessandra and Doris have teamed up as a travelling duo and they've had already had some unusual and interesting holidays. Most of these adventures have been booked with Michelle Schulze, the independent travel consultant who visits the resort on the first and third Wednesday of each month from 11am to 1pm.
So far Alessandra and Doris have been on three holidays together and they're planning a few more! Their first holiday was a short trip to Tamworth just for a few days but their next holiday was a much bigger adventure – a cruise through the icy cold passages of Alaska.
How did they decide on Alaska? It all came about one day when Alessandra noticed Doris wasn't happy so she asked Doris what was wrong. Turns out Doris was a bit upset because she wanted to go to Alaska and didn't have anyone to go with: "So I said: 'I'll go to Alaska with you,' and that's how it all came about," laughs Alessandra.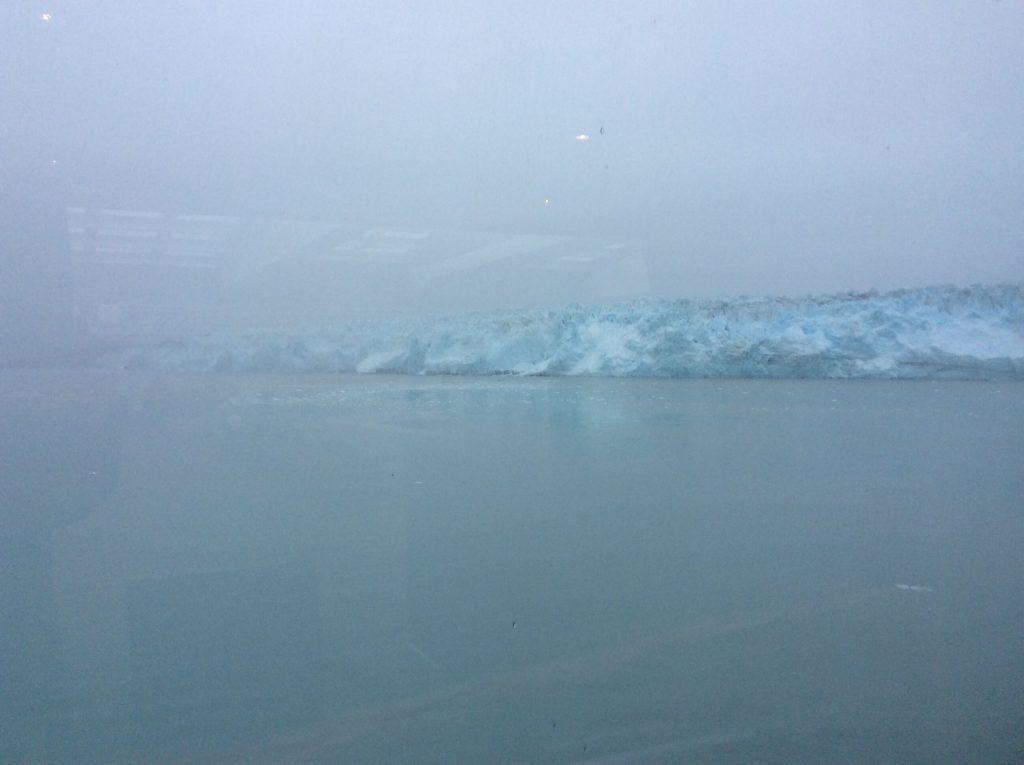 There were many icebergs and icy shores to be seen from the boat while sailing up the icy passages.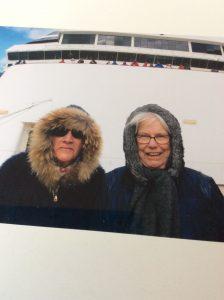 A cruise through the icy waters of Alaska
Alessandra has been on a grand total of 16 cruises and she's the first to admit, this could be some sort of record! "I definitely like my cruises!" she says.
Doris adds: "The cruise was for 14 days. We went through the inside passage up to Juneau. Just before the cruise we went to Victoria in Canada and that was beautiful as well. We only spent a day there but it was very, very nice."
"We went to Anchorage and did our shopping in Juneau first off. It was summer for them and we saw the wood chopping show," says Alessandra.
"On the way back from Antarctica, we stayed a night in a hotel in Honolulu for the night – and thawed out," laughs Doris.
Two-week cruise around Japan
This year in April, Alessandra and Doris booked their next cruise with Michelle Schulze. This time they opted for a cruise around Japan: "We went to Japan for two weeks. First we flew to Tokyo and then we took a cruise all the way around Japan and towards the end, we stopped in Busan in South Korea," says Doris.
"We went to Nagasaki which was one of the best places. We saw where they dropped the bomb and the big peace memorial statue," adds Alessandra.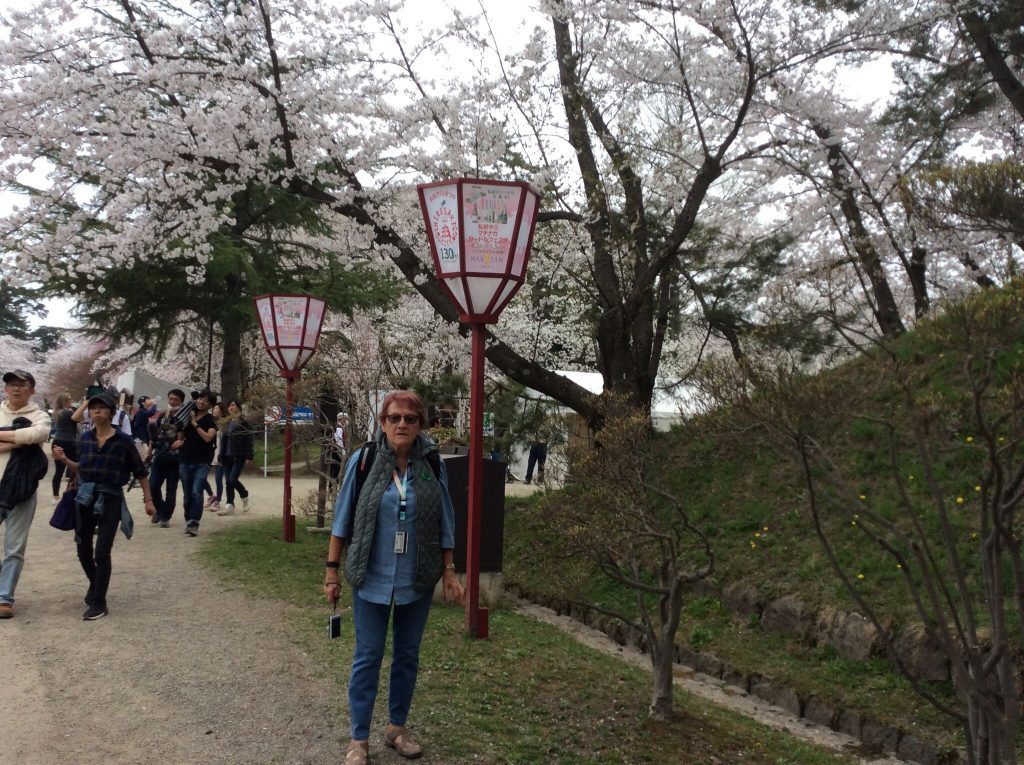 They also visited a place called Aomori where there are more than 2,400 cherry blossom trees: "We were there at the right time when they were all blooming!" said Doris.
"We saw snow on the tips of the mountains and on the road on the way back. Just driving along is absolutely amazing. We had a perfect view of Mt Fuji from the bar on the boat," says Alessandra.
On the way back, they stopped in Busan and visited the fish markets: "Everything's still alive there – everything's still in tanks. And there were fish there that we've never seen before – it was very interesting," says Alessandra.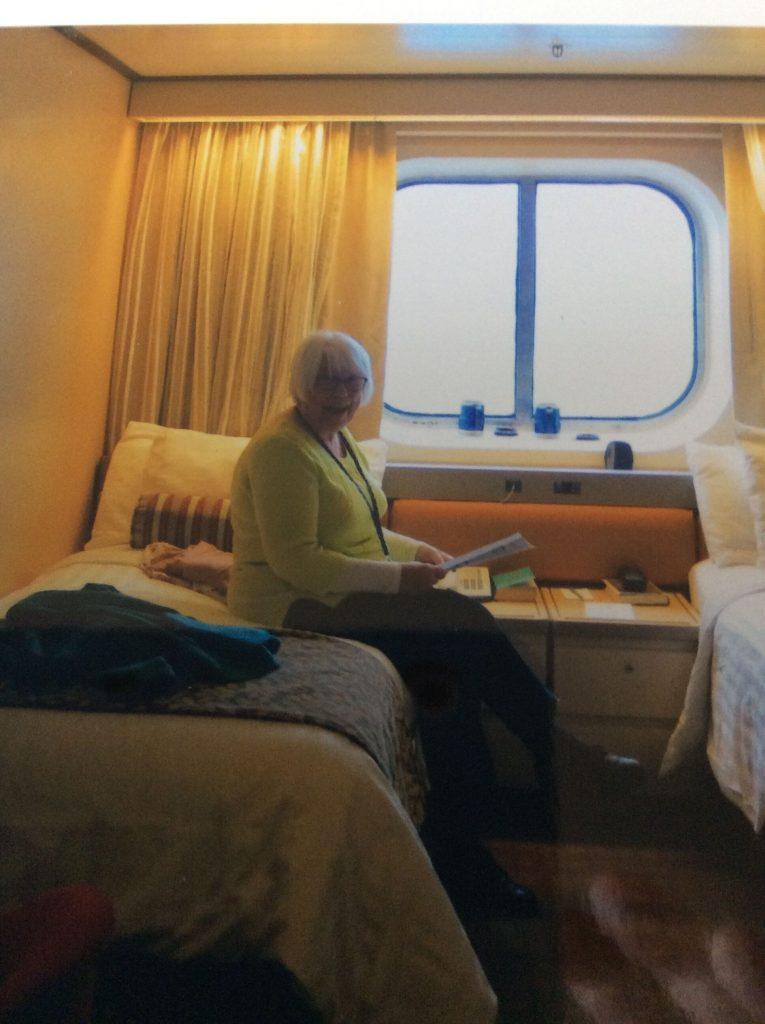 Pre-dinner cocktails and room service 24/7
Both Alessandra and Doris enjoy their cruises and one of the great features is the pre-dinner drinks at the bar which are all included and they always choose a nice cocktail: "It's a great way to start the evening and all the meals are included as well, so it's a lot of fun," says Alessandra.
The 24 hour room service is also another good feature: "One morning, we rang up for breakfast at 3am in the morning because we both couldn't sleep. Room service is all included 24/7 so we rang up and ordered breakfast," says Doris.
The ladies have also just gone to Hayman Island – just for some rest and relaxation. Again, it's all booked through Michelle: "The hotel at the island has all been refurbished so it will be nice. Michelle shows us the specials and they're such good value it's hard to say 'no'," laughs Doris.
Next year, in February, they're planning to go to Norfolk Island for seven nights and later they're looking at planning a holiday on the Ghan railway. We can't wait to see the photos and hear the all of the stories.
For more information about holidays you could plan with Michelle, you can read our story here or call her on 0418 415 939
Or email her at michelle.schulze@travelmanagers.com.au
Michelle visits Beauty Point Retirement Resort on the first and third Wednesday of each month from 11am to 1pm.